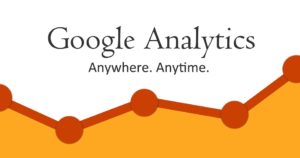 1. What is Google Analytics?
Google Analytics is a web analytics tool provided by Google used to track website traffic and user behavior.
These are some metrics provided by GA:
Real Time
Landing Page
Exit Page
Bounce Rate
Sources
Location
Site Speed
Device Platform
2.What is a session in Google Analytics?
A session is a time period of user interaction with website.  A default session time is 30 min.
3. What do you mean by Bounce Rate in GA?
Bounce rate is the percentage of visitors who leave the website without accessing other pages. Higher bounce rate is very harmful for website. A good bounce rate should be below 30% for websites.
4. What is Exit rate in Analytics?
Exit rate is the percentage of visitors who leave the website from the current page after accessing at least a single page.
5. What are goals and how many goals can we create in GA?
In Google Analytics, a Goal allows you to track specific action of users such as form submissions, button clicks, downloads and more.
We can create only 20 goals as per the guidelines of GA. We can't delete a goal after creation; it can only be disabled.
There are 5 types of goals listed below:
Destination
Example: Thank you for placing your order!
Duration–
Example: Ten minutes or longer spent on a root domain
Pages/Screens per session
Example:  five pages or screens are successfully loaded!
Event
Examples: Social recommendation, video play, ad click
6.What is Funnel in Google Analytics ?
A funnel in Google Analytics is a sequence of action steps (series of web pages) to achieve Google analytics goals. A funnel is made up of a goal page(s) and one or more funnel pages (also known as the funnel steps).
For example, if you have an ecommerce website that sells shoes or any other products. The Conversion funnel might be look like this:
Home – Category Page – Product Page — Add to Cart — Proceed to Checkout — Shipping Information —Billing Information — Review — Confirmation Page.
7. What Is Event Tracking in GA?
Events tracking include the Google Analytics code customization that can be tracked a specific web page, download, ad clicks, flash elements, AJAX embedded elements, gadgets, and video plays.
An event is said to be a user interaction with content on a website which can be tracked in order to know the statistics. You can create custom events to track downloads, play buttons and ajax load, etc.
8. How to Set Up App Install Tracking in Google Analytics?
Step 1:  Enable App installation tracking in your account on android or iOS.
Step 2: Update your Analytics SDK.
For all steps visit at ->>  https://support.google.com/analytics/answer/3389142?hl=en
9. What do you mean by "not provided" and "not Set" in Google Analytics?
The 'not set' enables you to recognize the traffic which is not driven through a particular keyword and hence may not come via any search at all. It involves traffic driven through referral websites, email or Google images.
The keyword (not provided) enables you to recognize organic searches that are being hidden from your view in order to provide a measure of privacy for users.
 10. What are segments in Analytics?
A segment enables you to define the subset of data in overall data. For instance, you can create a segment for organic, paid traffic etc.